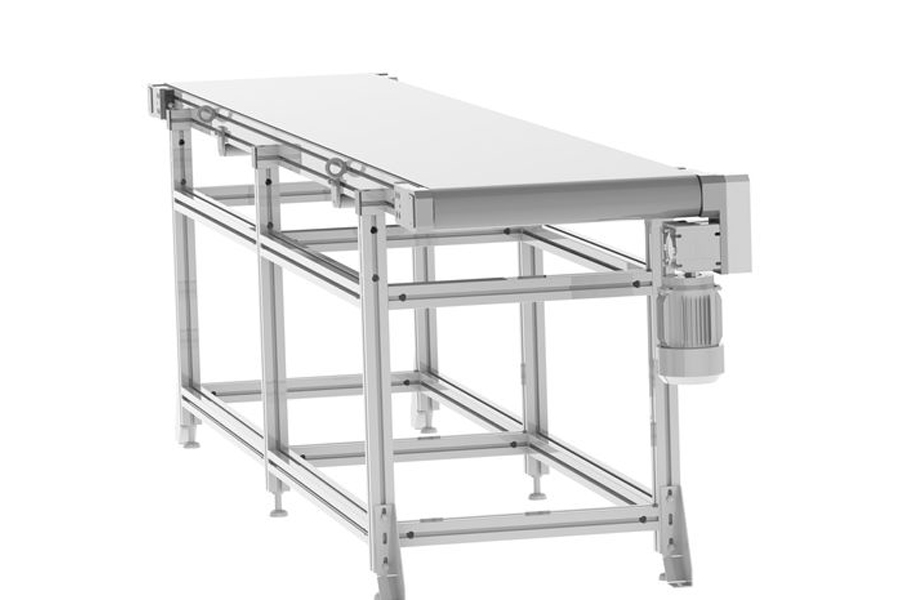 Belt conveyors or conveyor belts are systems with which a wide variety of conveying and transport tasks can be fulfilled. The application of belt conveyors is versatile, you will find them for example in lignite mining, but also at the supermarket checkout. A belt conveyor offers the advantage that with its help particularly large conveyor lengths and conveyor speeds are possible. At the same time, the drive power required for this is extremely low. Furthermore, conveyor belts have a low wear and are uncomplicated in maintenance.
Doube belt conveyor
The modular and robust conveyor system for linking, buffering, ensuring technologically required processes over a wide range of part sizes & weights.
Wide belt conveyor
The wide belt conveyors are equipped as standard with cut-resistant Transilon belt with polyester surface. If required, however, conveyor belts made of a wide variety of materials and with differently structured surfaces can be used. Depending on the requirements, different profiles can be applied to the conveyor belts.
Synchronous belt conveyor
Synchronous belt conveyors are especially suitable for conveying parts with sensitive surfaces. The timing belts are available with a variety of back coatings.
Neuhofstrasse 9
CH-8630 Rüti (ZH)
Switzerland
Tel +41 55 251 58 58
Fax +41 55 251 58 68